Made some more progress in my mini workshop/tool room in the barn. I still have the larger bays but this room will have room for the Bridgeport, the South Bend, a seven foot workbench and my handi-lift or a motor stand for bike projects or a car engine rebuild.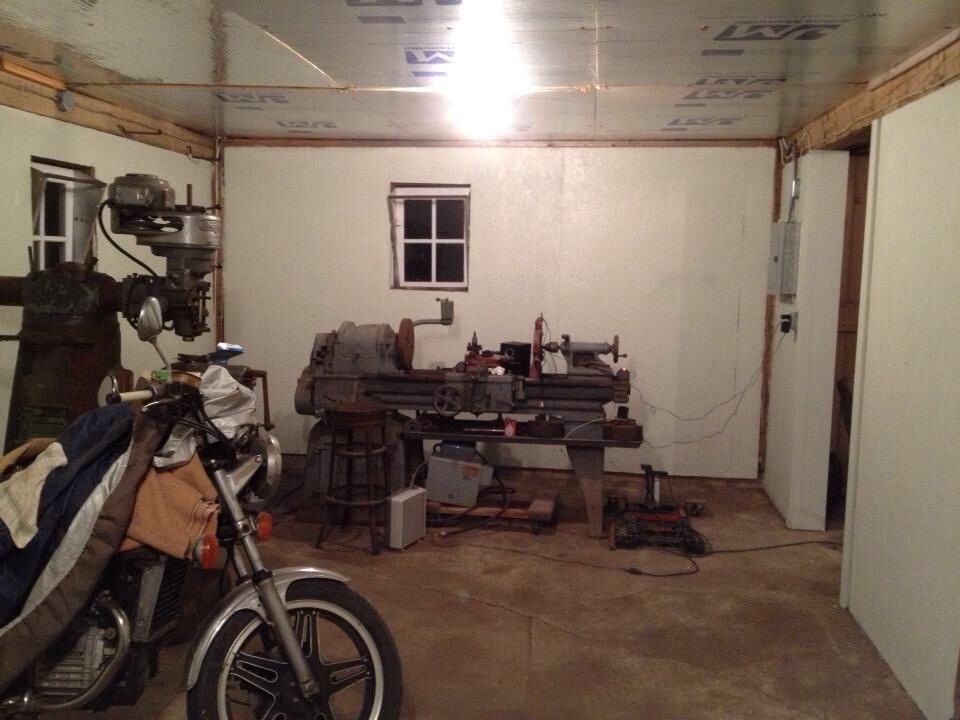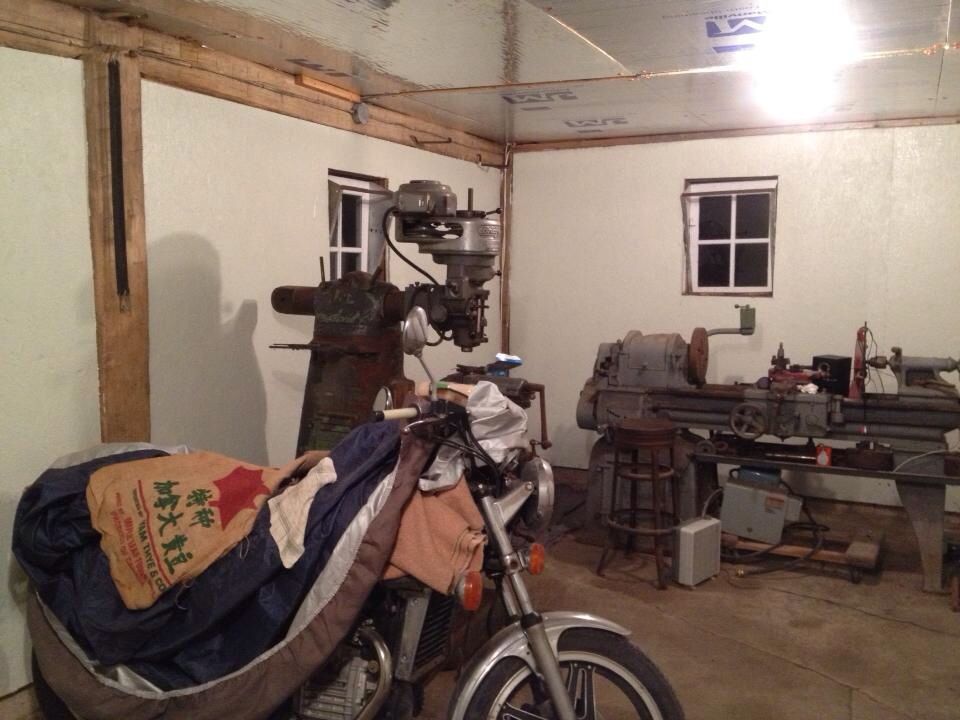 Over time, I partitioned off the room and insulated it in the walls and ceiling. I got the heater fired for the first time Saturday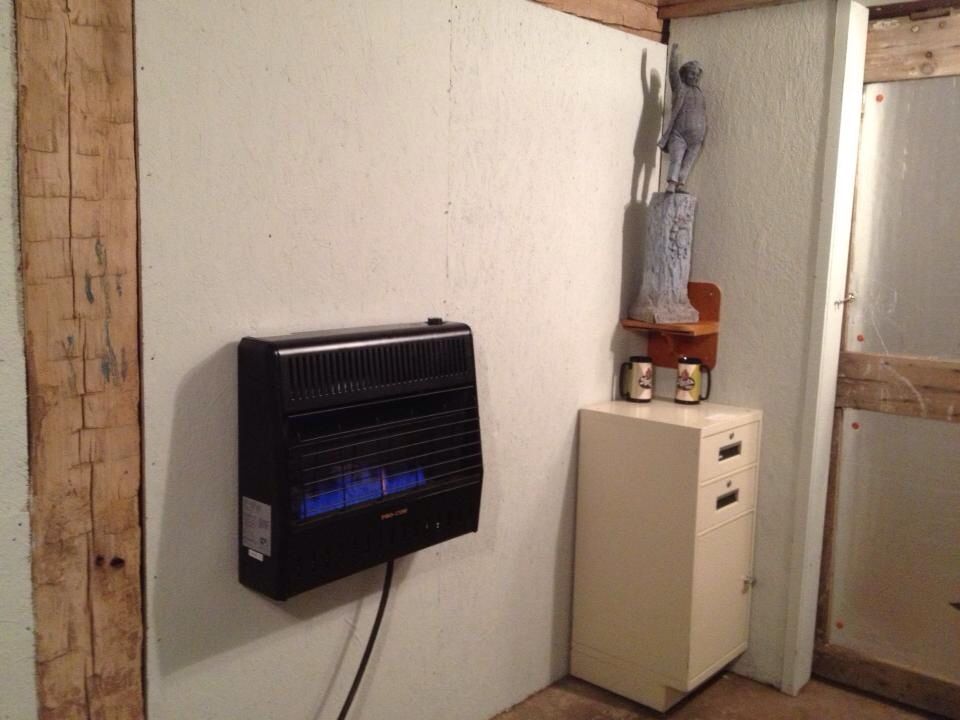 I have had tunes out here but always draped over shit and in the way. Picked up an ultra-chic shelf at goodwill for a buck and got the tunage up out of the way.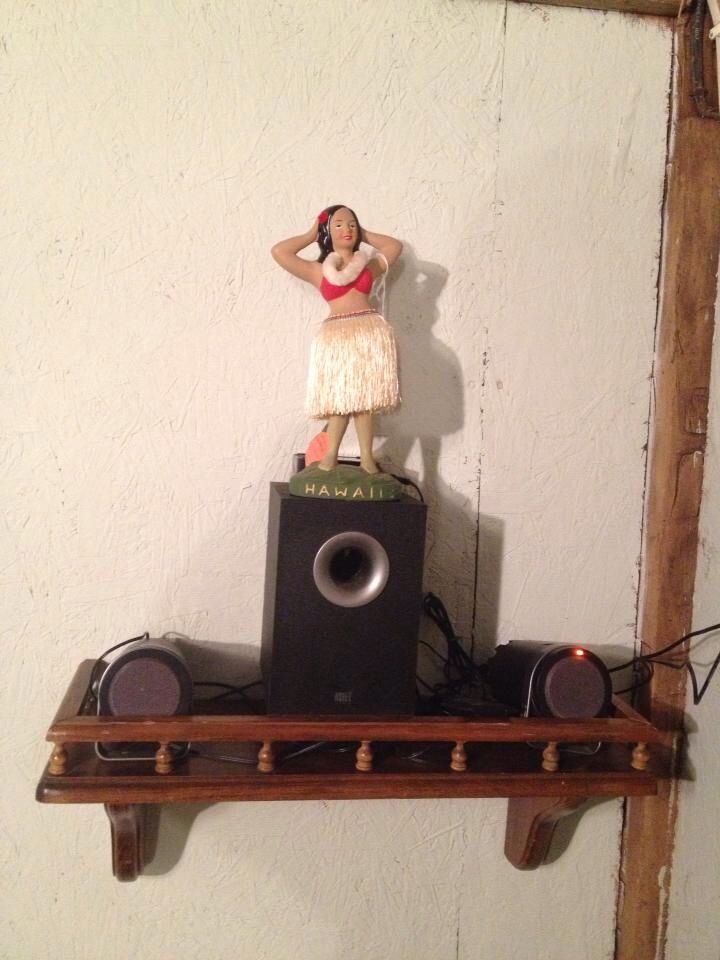 I THINK it will be a nice place to work, but I have confirmed that it's a great place to drink beer and listen to music... :?